Why should you choose
Tabhotel

's mobile check-in?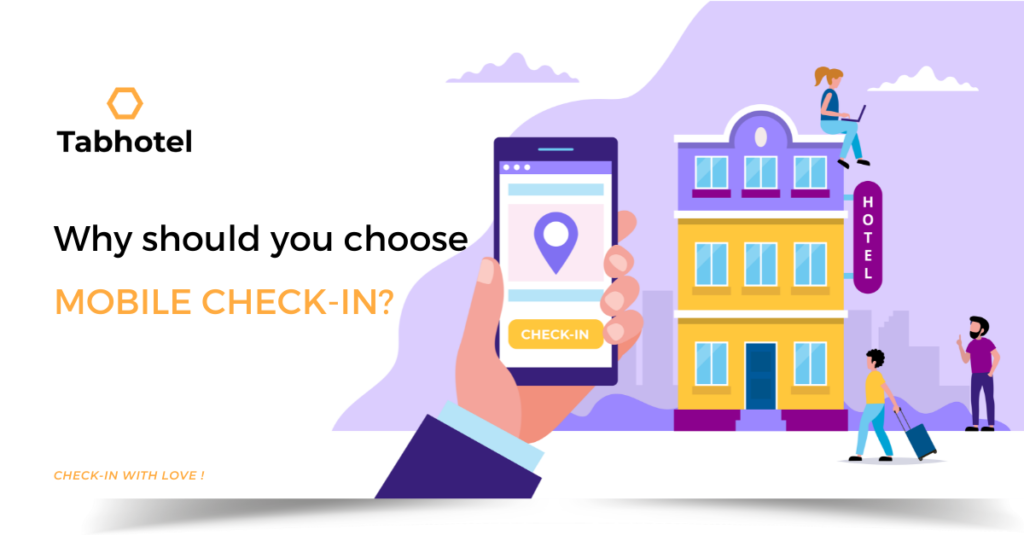 Online check-in: All-in-one solution for hotels
Mobile check-in is becoming a boom for a reason – simply, both hotel and guest like it, and its benefits are no-brainers. It reduces line-ups at the lobby, improves operational efficacy, cuts down on labors costs while keeping your customer's satisfaction high. 
Not to mention, online check-in experiences are proven their efficiency in increasing your upselling and upgrading revenue. Indeed, without feeling pressure from the receptionist or following guests in the line, your guests can easily book dinner reservations, spa treatments, and various upselling through online check-in. Also, you can feature your hotel's promotions and add-ons during the check-in process for extra revenue. These all impact your bottom line over time.
What makes Tabhotel's mobile check-in stand out from the crowd?
It's our expertise and complete guide to developing from a simple mobile check-in to an omnichannel check-in process.
Here, one thing to know is that in this ever-changing industry, to attract customers and stay one step ahead of the competition, many hotels operators have already adopted an utterly automated check-in process from mobile check-in, check-out to self-service kiosks and digital signage.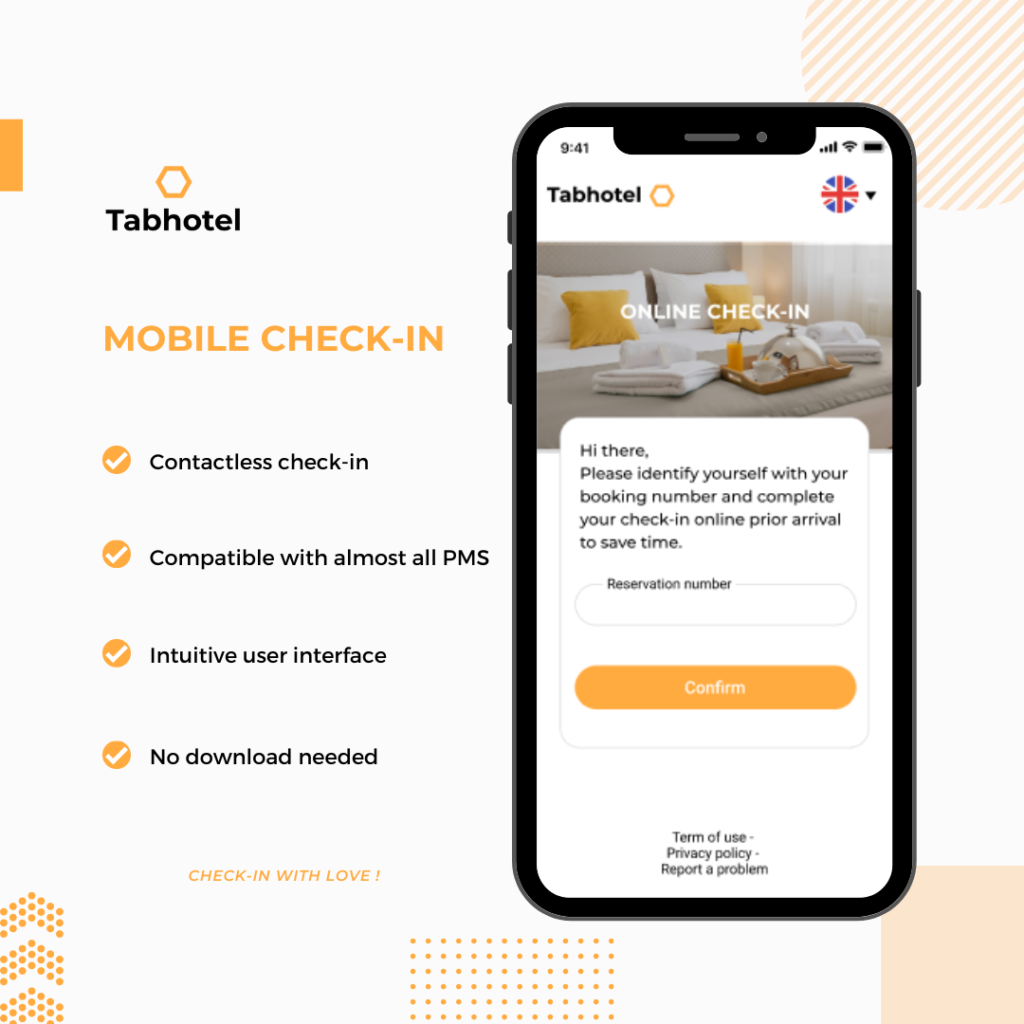 By starting your first simple mobile check-in with Tabhotel, we can support you throughout your project to create a fully seamless guest journey from pre-check-in email, mobile check-in to check-out, including added upselling and upgrading options. 
We also provide an ultra-customizable cloud platform that gives you the freedom to imagine and build your own scenario, adapted to your customer journey, your hotel's structure, image, and needs.
🚀 Of course, the awesomeness of this concept doesn't stop there; we can go further : 
Contactless, autonomous check-in and check-out 
No download needed
Regardless of the booking channel used
Super easy and intuitive user interface
QR code generation for arrival management
Compatible with almost all PMS and access solutions
Maybe, you're wondering how your guest journey will look like with this new concept? Click here 
It's not clear enough?
→  Tabhotel's team is always available for your questions! 🤗