Guest experience at its finest: Premium Self Check-In by Tabhotel at Pestana CR7 Madrid hotel

About Pestana CR7 Madrid
Located in the center of Madrid, Pestana CR7 is a hotel designed for urban travelers, for those who want to enjoy the city and its most vibrant and cosmopolitan, but also for those who seek to disconnect from the hustle and bustle and relax during their stay at the hotel.
Indulge in the ultimate urban getaway at this 4-star hotel in Madrid: Boasting panoramic city views, innovative design, and luxurious amenities, this hotel offers a one-of-a-kind experience for travelers seeking adventure and comfort in the heart of the city.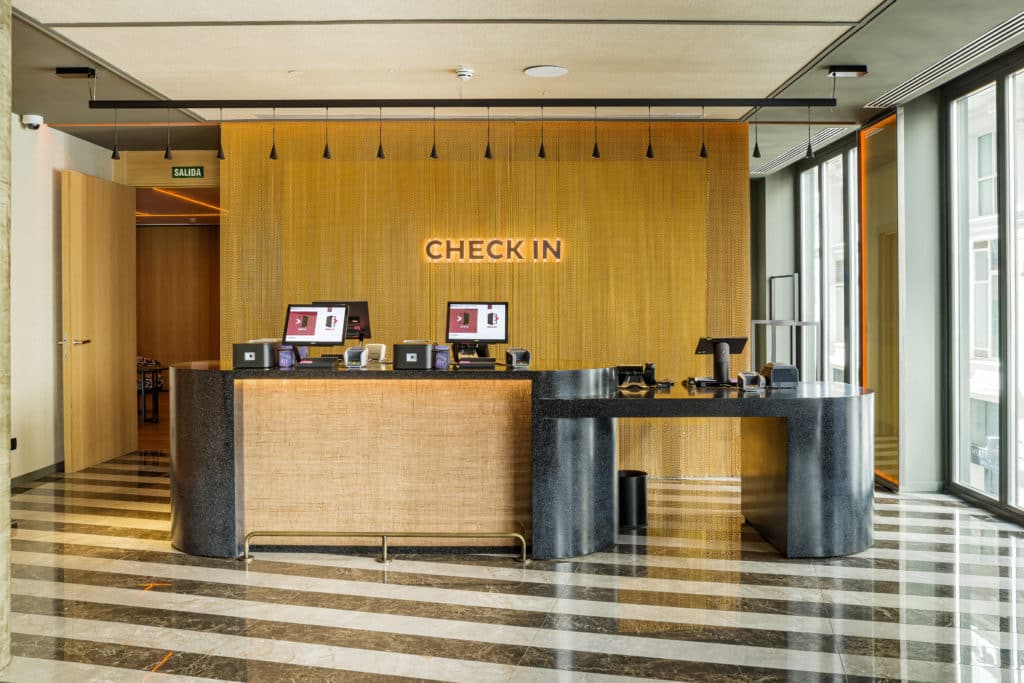 Together, we combine our forces to deliver an extraordinary check-in experience
Tabhotel is proud to announce our self check-in project in collaboration with Pestana CR7 Madrid hotel.
Since 2020, we have deployed three Tableo self check-in kiosks at the hotel reception to enhance the guest experience and optimize efficiency for the staff.
« The Tableo kiosks allow us to refocus our teams on the guest experience at the hotel by simplifying the check-in and check-out process and eliminating much of the administrative work at the front desk. Today, check-in has become an interactive process with our guest and significantly enhances their experience. »
Thanks to Tableo, Pestana CR7 Madrid guest can now check in within two minutes, saving time and reducing queues, creating a more pleasant environment for everyone.
By using these kiosks, the hotel was able to refocus its receptionists on guest relations, freeing them from the manual tasks associated with traditional check-in methods. This allowed the team to concentrate on providing personalized service to travelers, responding to their emotional needs and helping them make the most of their stay.
The result of this project has been a significant improvement in the customer experience, with satisfied travelers and happier, more productive teams. We are proud to partner with Pestana CR7 Madrid hotel to provide innovative and superior travel experiences to their clients.
Revolutionizing premium hospitality with Tableo check-in kiosks
Tableo check-in box is the perfect solution to offer a smooth and fast check-in experience to your travelers. They can now choose between a fully autonomous check-in/out or be assisted by a receptionist, and benefit from personalized upselling and room upgrade options based on their profiles.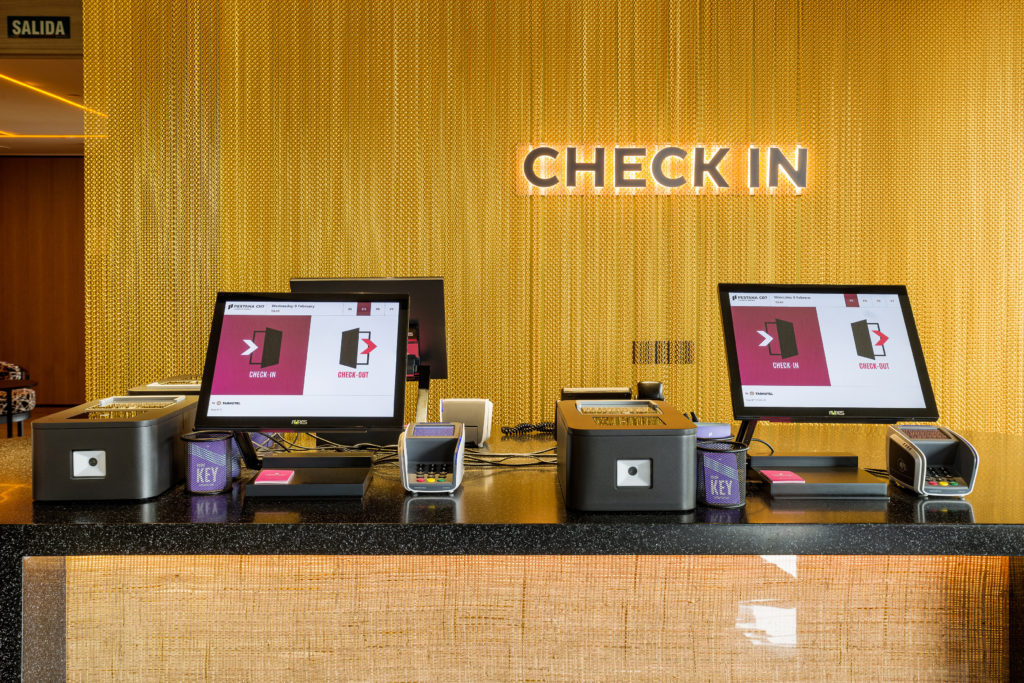 We would be more than happy to provide you with a free demo. Click the link below to request it.
Medias