Healthcare – E-admission kiosk
E-admission kiosk solution for a digitized patient journey
Complementary to the patient portal, our e-admission kiosk solution can handle 100% of arrivals with remarkable efficiency. Eliminate wait times and boost patient satisfaction by focusing on their emotional needs.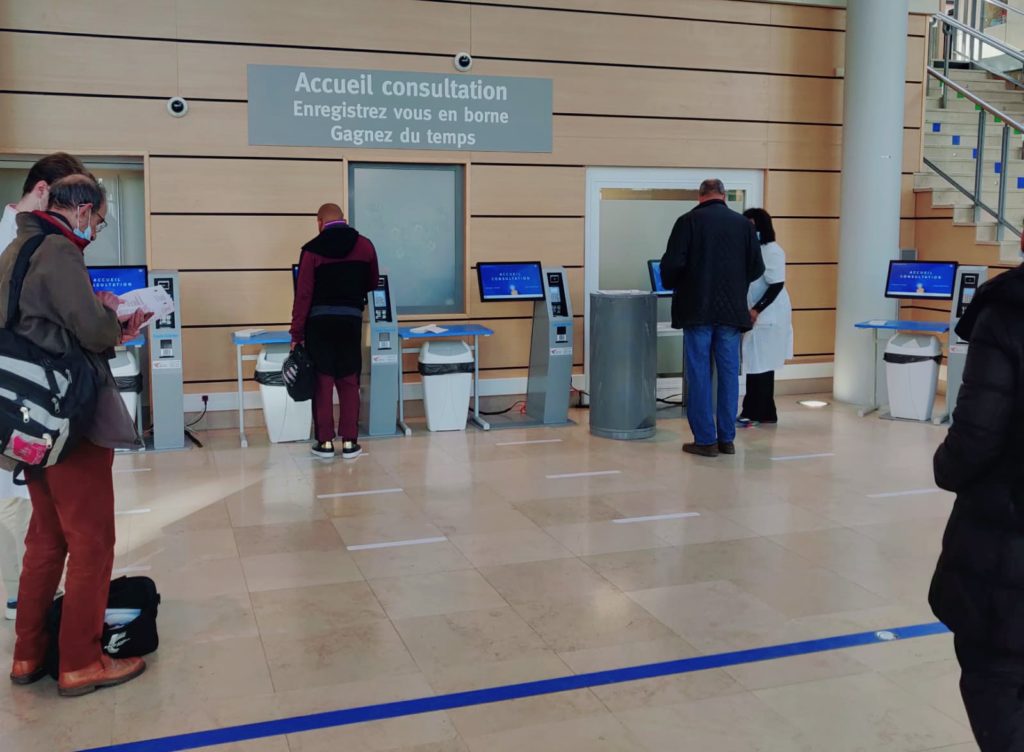 Tabhotel check-in kiosks atParis Saint-Joseph hospital
Check-in kiosk in healthcare : Unmatched cloud platform
Tabhotel check-in solutions share one thing: an unmatched cloud platform. For the 1st time, a cloud technology allows you to create, automate & monitor custom check-in journeys that suit your needs, premises & brand identity.

Create a unique patient journey for arrival and departure : appointment management, additional sale, payment, orientation, etc.

Automate all in perfect synchronization with your management systems: SIH, electronic banking, access control, etc.

Be there for your guests when it really matters with our smartwatch check-in app and its real-time notification system.
Why an e-admission kiosk by Tabhotel?
A real physical reception point, the admission kiosk allows you to manage 100% of arrival flows. True to our extended vision of reception, we advise you to combine them with a patient portal solution. Offer an omnichannel reception experience with maximum ROI: patient experience, the productivity of your establishment, and your team's efficiency.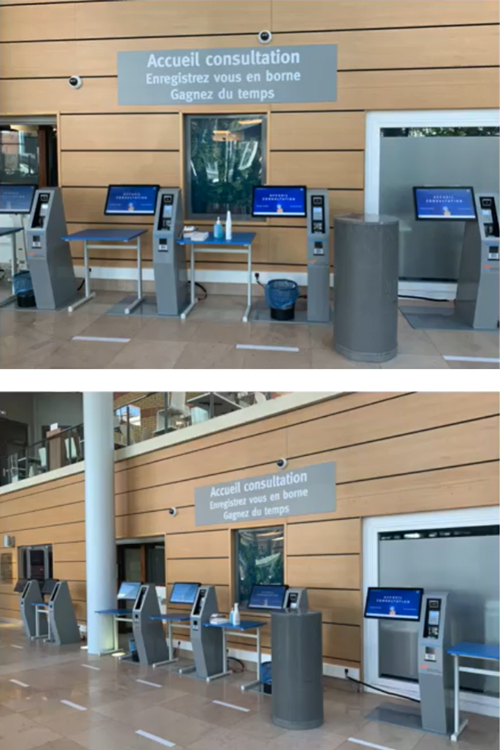 Digitalis: Patient check-in kiosk
Agile self-service solution: Save time for your patients and teams. Manage efficiently 100% of your arrival flows. 'Flexible design according to every needs & features.
Check-in with Love: Here is what our customers have to say about it!

Check-in kiosks, patient portal, smart orientation and queue management


« Nous voulons améliorer l'accueil des patients et diminuer l'attente avant et après les consultations en simplifiant les formalités administratives »