Mobile check-in: a unique platform that handles all
For the 1st time, a cloud platform allows you to design, implement and manage custom check-in journeys that suits your brand DNA, your facilities and your audience.

Personalize
Monitor all journeys from a single place with real-time features: performance dashboard, hardware supervision, notifications & ticketing.

Automate
Automate all in perfect synchronization with your management systems: PMS, electronic banking, access control, etc.

Monitor
Be there for your guests when it really matters with our smartwatch check-in app and its real-time notification system.
Mobile check-in by Tabhotel
Contactless online check-in and check-out

No matter how the booking was made (email, phone, or online)

Simple user-friendly interface

QR code generator for on site arrival management

Integrated with all leading PMS and locking systems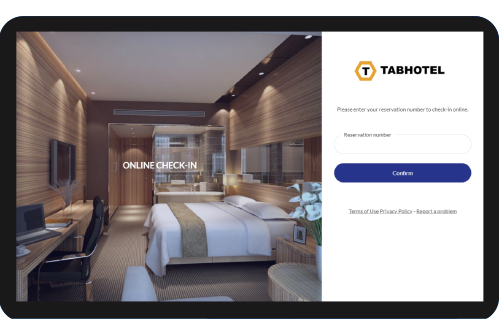 Let's deep dive into our online check-in process !
The sample below gives you an idea of what we can do. But there is much more: Tabhotel allows to create custom journey that suit your unique needs and brand identity. In order to fully cover arrival flows, we strongly recommend to combine the online journey with an onsite kiosk solution.
1 - Online check-in portal
(mobile, tablet, laptop)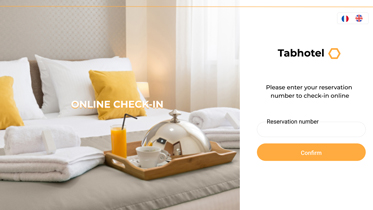 2 - Guest file
(guest details, ID scan, companions)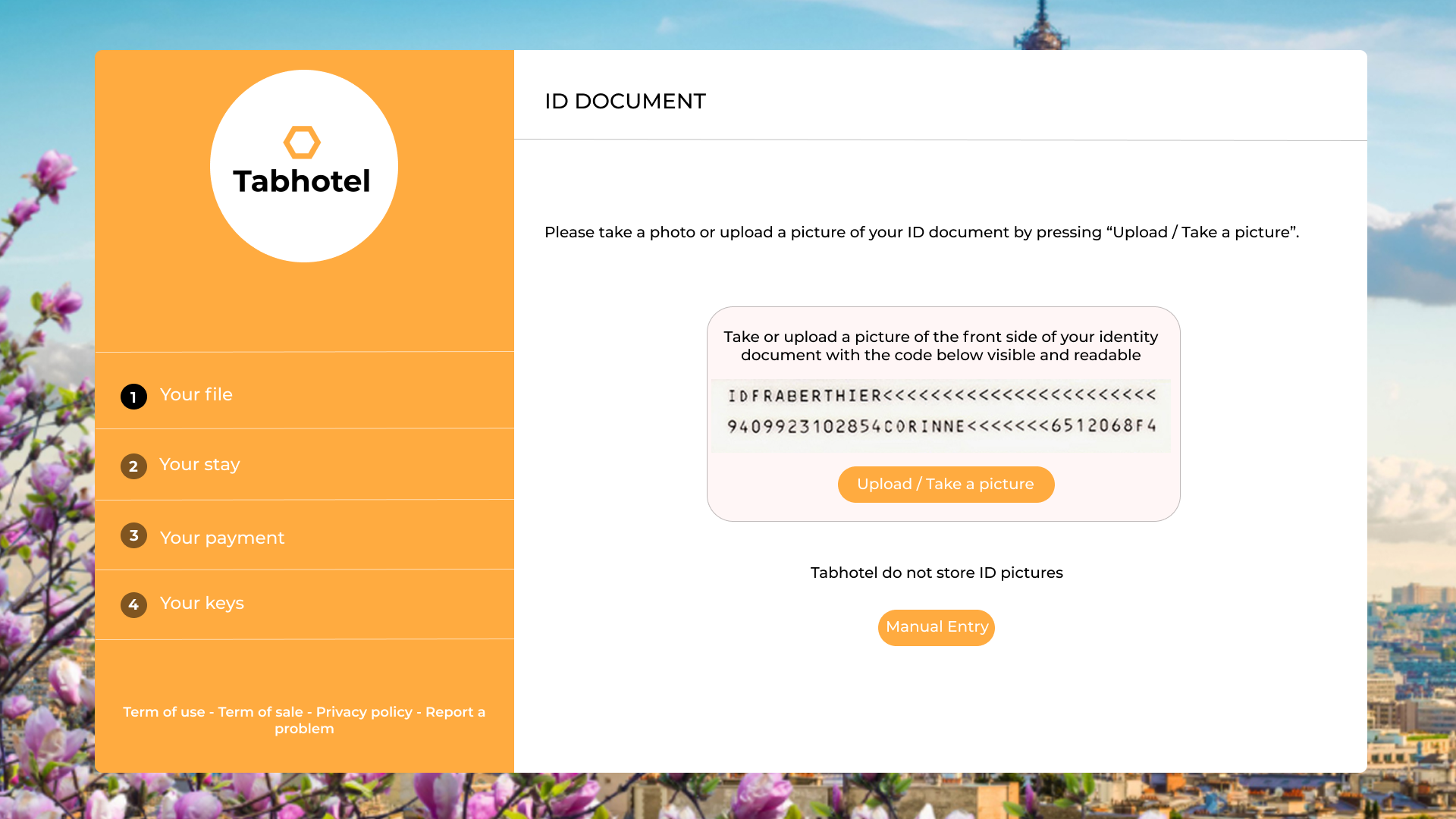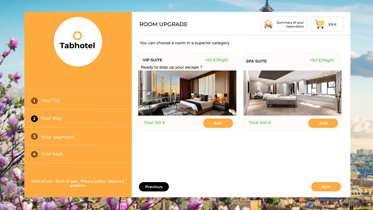 4 - Guest Stay
(Upsell, upgrade and donation)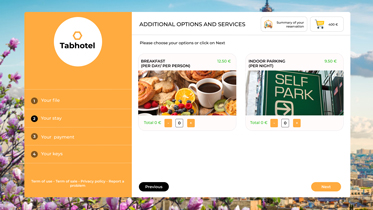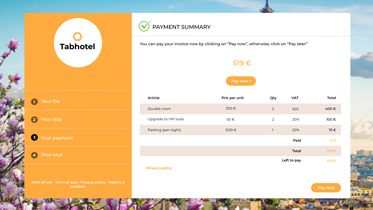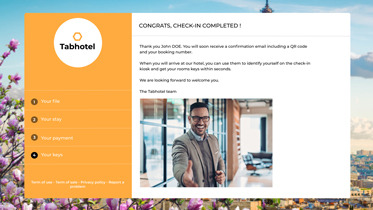 Check-in with Love: Here is what our customers have to say about it!

Mobile and Kiosk check-in

« Nowadays, it is really important that a complete guest check-in process takes less than 2 minutes. Tabhotel made it possible for us »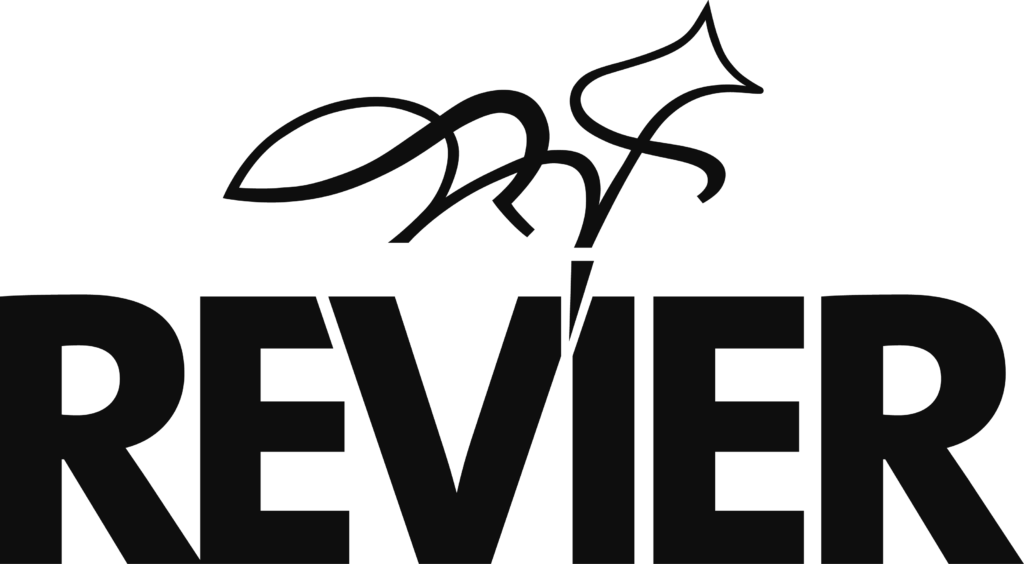 Mobile and Kiosk check-in

« Travellers' habits and expectations are changing. Together with Tabhotel, we could adapt to those changes by designing and implementing a new check-in experience simple, smart and efficient  »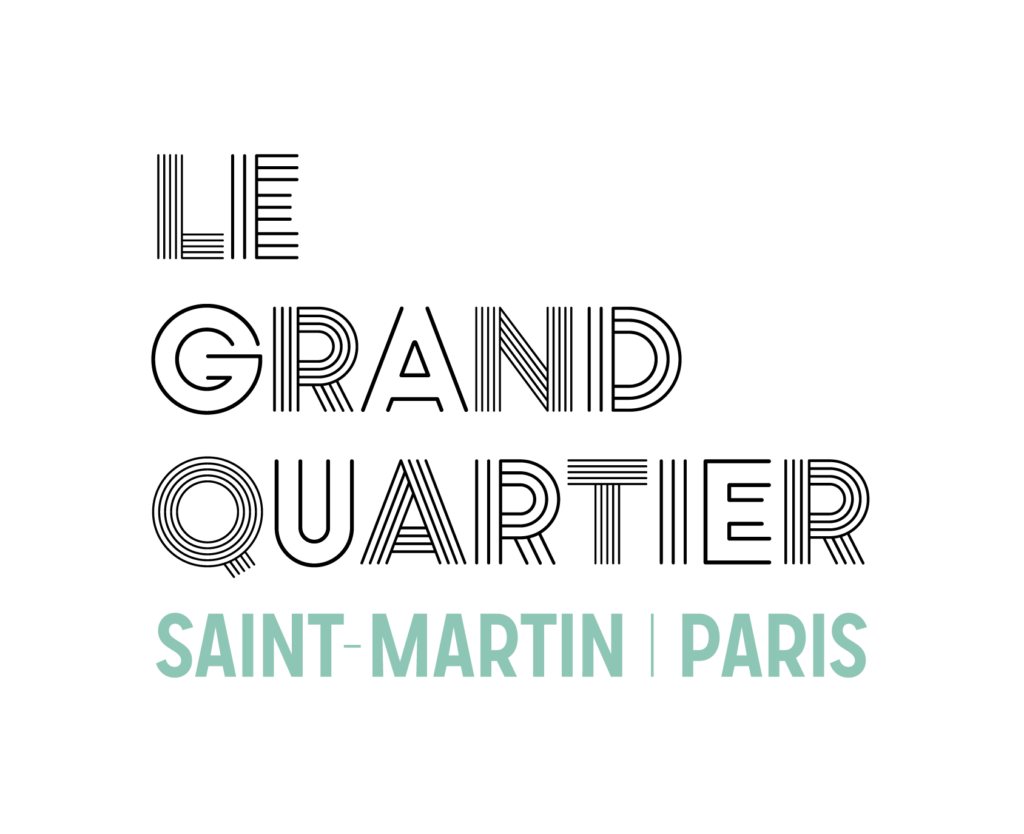 Mobile and Kiosk check-in

« What I liked about Tabhotel is this possibility of being able to modify the journeys, this flexibility is unmatched»