Hotels, hotel groups, and youth hostels
Tableo Check-in Box
Powered by our cloud platform, the Tableo check-in box covers 100% of arrival flows: check-in, check-out, walkin, stay extension, etc. Your guests check in and collect the room key in less than a minute.
Premium design and plug & play kiosks

Wide range of personalization

Dematerialization of printing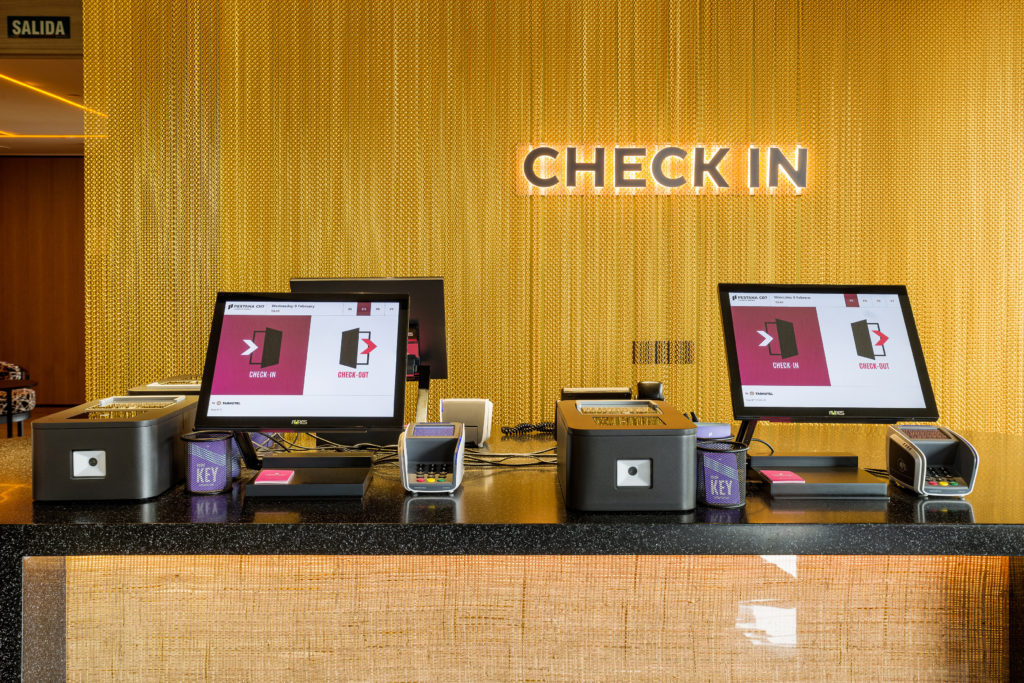 Tableo check-in box:
premium hospitality experiences
High level personalization

Simple user-friendly interface
Quick check-in via QR code

Early check-in & late check-out

Identification via QR code
Dematerialization of printing

Upsell scenarios by guest types
Always connected with your hotel management software
Discover case studies of our hotel customers who have improved their performance thanks to our self-check-in technology.
Mai Ho
"Today, check-in becomes an interactive process with our guests, and greatly enhances their experience…" - Hotel Manager
Mai Ho
"An online pre-check-in is also possible; guests who have no time to lose can check in before their arrival…" - Hotel Manager
Mai Ho
"The reservation at Hosho is made online or at a terminal upon arrival. The customer must retrieve his connected card for…" - Hotel Manager