Check-in with Love by REVIER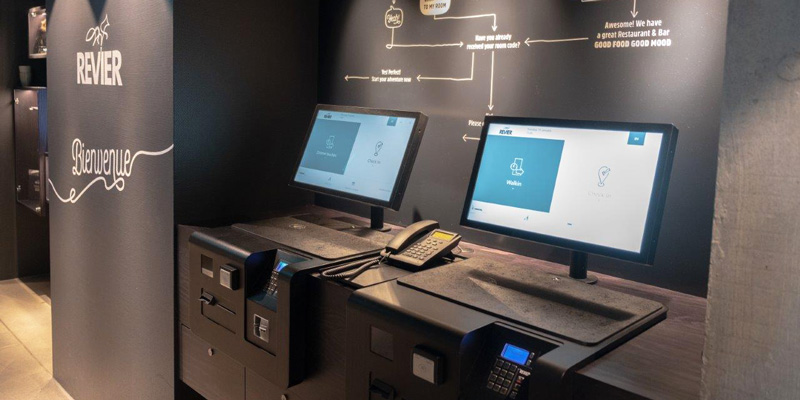 New players are coming in the hospitality industry with refreshing hotel & brand concepts. Revier Hospitality Group AG is undoubtedly one of them. We had the chance to sit down with the inspiring Benjamin Niederberger, Revier Projects Manager, to learn more about their vision of hospitality and to come back on their interpretation of the Check-in with Love.
Revier: a new interpretation of classic accommodation
Revier Hotels is a young and dynamic hotel brand with already 3 properties located in Adelboden, Lenzerheide and Dubai.
The brand offers a new interpretation of classic accommodation by optimising work processes. Their concept is aimed at the young or young at heart, active people who like to be surrounded by like-minded beings who share the same love for nature and joy for life (no wonders why we love them).
Their newest mountain lodge is perfectly located in the middle of the village center of Adelboden. There, you can expect 86 rooms and 4 different room categories with a view of the fascinating mountain realm. Of course, it wouldn't be a typical Revier without a cool bar and delicious meals from Josper Grill.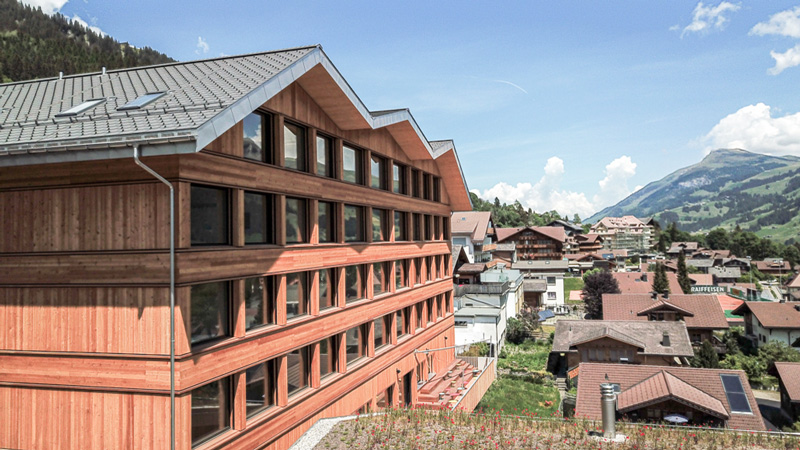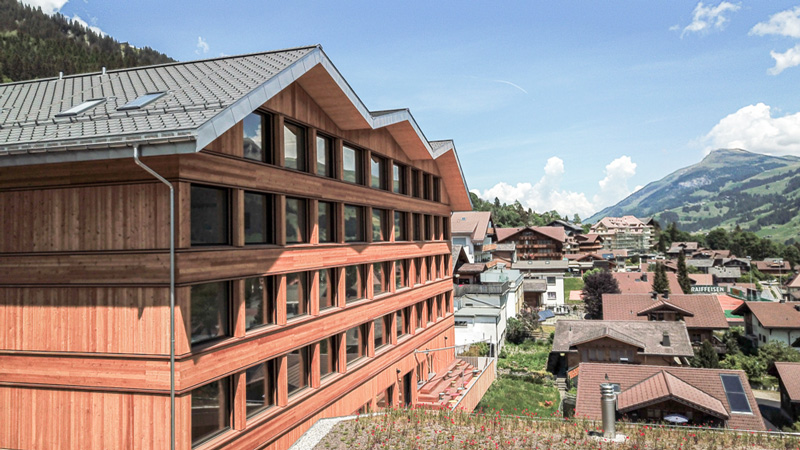 How does Revier to create a memorable experience for your guests?
"We inspire people through authenticity"
The soul and character of the hotels have been established by our staff as well as our guests where together they create a relaxed atmosphere: Come inside, feel like at home and make some new friends.
Life should stay simple - there is no contradicting that.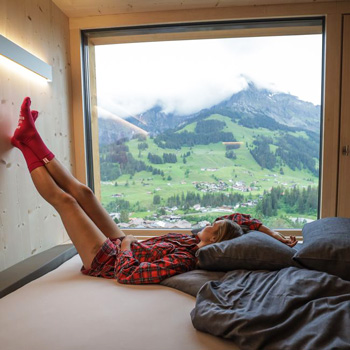 What were you looking for regarding your check-in experience? How does it enrich your guest experience?
Simple, smart, fast and seamless. Following our vision of authenticity and simplicity, we wanted to provide a unique check-in experience. One that would remove the classic friction generated by this step along the guest journey.
At Revier, there is no reception, that is why we wanted to make self check-in really easy, whether it is done on mobile before arrival (contactless)or at our check-in terminal once on site.
Just in case, our Gang members (yes, that's how we call us) are always around the corner to help. And now that they are free from administrative tasks, they can truly focus on delighting our guests and enriching their experience.
How does Tabhotel help you reaching that goal?
Together, we defined and digitized our own guest check-in process. Once done with this first step, we implemented this process on the selected channels which are, in our case, mobile & onsite kiosks.
From check-in notification to room entrance, the experience is aimed to be fully mobile.

The integrations between Tabhotel, the PMS (Mews), the payment (SIX Payment Services) and the access control solution (SALTO KS) made it really easy to create a guest check-in journey 100% online & contactless.
The integrations between Tabhotel, the PMS (Mews), the payment (SIX Payment Services) and the access control solution (SALTO KS) made it really easy to create a guest check-in journey 100% online & contactless.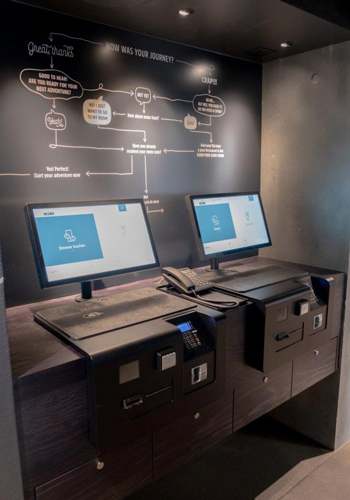 To cover walk-ins and for those who did not complete online check-in (no matter why), we also added 2 check-in terminals in our mountain lodge.
"We now have a solution which we proudly represent in our hotels." Benjamin Niederberger, Projects, Revier Hospitality Group AG
I particularly liked how TABHOTEL is willing to help wherever they can and try to get the best solution for us. We have been working together for quite a while now and I believe we both were able to learn a lot from each other.
We managed to come up with improvements for the guest in every step of the journey. Every idea we had, we shared with Tabhotel and they tried their best to make it possible.
Why did you choose Tabhotel over other providers ?
We were in contact with probably all providers there are on the market. A big point was for sure the integrations to our existing systems, as a two way integration is a must.
Furthermore, we didn't want a "take it as it is solution", like most of the other providers offered us. We wanted to be able to adjust the solution around our needs. And with Tabhotel we found a partner, who was willing to start this project together.
And we would do it the same way all over again.
To conclude, one feature you would love us to work on in the future ?
As you already know, REVIER stands for a brand, which interprets hospitality in new ways. If we would stand still now, we would sooner or later be like everyone else.
Therefore, we have a lot of ideas, what in the future could be great for us and the guest. One example would be to get rid of specific check-in and check-out times. All guests are different, why not use this as an advantage.
Offer the guest to choose the check-in and check-out time and let them pay according to their choice. Some are arriving early and leaving late, others just need a room for a night and leave early.
###
Check-in with Love !